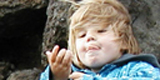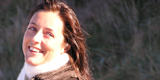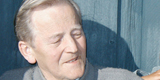 Updated August 24th, 2010
READ ABOUT EVERYDAY MEETINGS - RANDOM MEETINGS
Addý is passing the Hallgrím church when the phone rings in her pocket. It is Karin on the way home from uni. She has just passed Knippelsbro in Copenhagen. There is a strong wind and the phone scratches while she tells that the bicycle chain fell of - again.

They update each other and then they tuch upon the theme of the month: What should they surprice Helle on her big day? Maybe Kristina and Martin should be involved. They agree to meet at Café Pantopia half an hour later ...
READ ABOUT THE BIG EVENT
Høgni's sister Sóley had her first baby while Høgni is studying in Copenhagen. He would really like to fly back to the Faroe Islands to see the newest family member, but can not afford it and would rather wait for Christmas. Instead, he and his sister agree to make a "Baby Brunch" in Pantopia.
They can book the conference room in the weekend, so only family is attending. Usually they just use the facilities in the cafe ...
READ ABOUT THE PROFESSIONAL MEETING
The agreement is almost in place. Only minor details are missing. Søren's dream of a North Atlantic cooperation is within reach. The company is small and it is expensive to invite the three other partners to Copenhagen. Suddenly Søren remember Aviaja and her meetings at Cafe Pantopia where she chat with her friends from Greenland. Didn't they have some smooth functioning meeting facilities ...