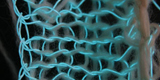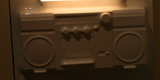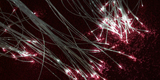 Updated August 24th, 2010
INTERNET CONNECTIONS
The cafes resemble - from an Internet perspective - small businesses associated with branches. The specificity of Pantopia is a widespread use of data 'streaming', which means that stability and continuity of the data connection is essential.
Moreover, it is characteristic that the uploaded date is the same amount as data downloaded, so the Internet connection must be symmetrical.
CAFES INSTALLATIONS
Cafe installations requires software technologies that are familiar today, into a new global context. This applies technologies for video, audio and text transmission, such as for example Skype, IP telephony, Messenger and simple online multiplayer games.
In addition, hardware installations based on ordinary PCs with monitors or projectors. Keyboard and mouse to be replaced with simple operation types that can hold to be at a cafe.
TELECONFERENCE
Pantopia will offer a high quality professional teleconferencing system in a separate room which can be booked by companies, institutions and individuals.
Not only the quality of computer equipment creates a quality difference, but also cameras, microphones and lighting. Moreover, the very physical layout helps to provide a framework and context between the separated cafes.