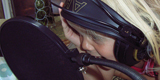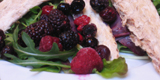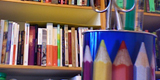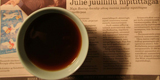 Updated August 24th, 2010
MEETING PEOPLE
Cafe Pantopias will primarily provide a framework for meetings between people, who for social, educational or professional reasons are physically separated by large distances. With advanced but already existing technologies Cafe Pantopia will support communication between people at multiple levels.
DIFFERENT LEVELS
At the intimate level through close and intimate conversations around a two-person table - at the playful level through common games, dance etc. - at the cultural level through installations that can be affected in one place and trigger a reaction somewhere else - or at the professional level by 'face-to-face' communication and material exchange between several countries at once.
WELL KNOWN TECHNOLOGY IN NEW CONSTALATIONS
Internet services such as email, chat and video conferences is already used frequently between separated friends and family members both in the North Atlantic and around the world. Cafe Pantopia builds on these forms of communication and refine social contact at a distance.
KITCHEN AND CAFE
It is important to create a feeling of wholeness and extension of the physical cafe environment. The menu and interior of Pantopia's departments will be specially exploited and adapted to both technical and "functional" solutions in order to create the experience of being in the same room, to sit at one table and select food from the same menu.