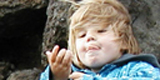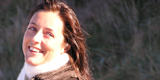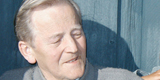 Updated August 24th, 2010
THE BIG EVENT
Høgni's sister Sóley had her first baby while Høgni is studying in Copenhagen. He would really like to fly back to the Faroe Islands to see the newest family member, but can not afford it and would rather wait for Christmas. Instead, he and his sister agreed to make a "Baby Brunch" in Pantopia.
Here, they can book the conference room, so only family is attending. Usually they just use the facilities in the cafe, but during the weekends the conference room is much cheaper to book compared to the price during normal working hours.
Høgni invites his aunt and uncle from Taastrup to join them and Sóley asks the family in Klaksvik if they want to join them for brunch in Tórshavn and thereby also get a chance to meet Sóley's baby, Høgni and the family in Taastrup.
At 11.00, faroese time the following sunday a family gathering takes place in Pantopia. In Copenhagen as well as in Tórshavn coffee, tea, scrambled eggs, bacon, warm bread rolls, pancakes and other nice things are standing on the tables.
They talk and chat across virtual as well as physical tables, they make a toast and the baby is put forward for everyone to see. The experience is quite different from the one posible with a phone call or an exchange of photos - because here everybody can follow the conversation and see each other, even Høgni and Sóley's uncle who is very quiet, but non the less curious.