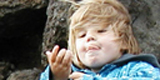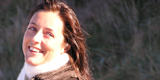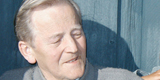 Updated August 24th, 2010
TRANSATLANTIC TASTE
Executive Chef Bo arranged the culinary event Transatlantic Taste, held at Cafe Pantopia. Highend chefs from the North Atlantic have occupied Pantopia's various cafes all week and have discussed Nordic food. Excitement is in the air before the jury reveals it's verdict - in four cities at the same time ...

FOOTBALL NERDS FROM AMAGER
It happened again! Faroe Islands won against Austria at home and now Tórshavn is up side down - well all of the Faroe Islands. As spectators from a cauch in Amager, Copenhagen Hjalti and his college friends Jákup and Rói followed the match from a little flat - if it were not for Pantopia Café, where they obviously should go and be a part of the party, friends and the bubbles in Tórshavn.

POETRY BATTLE
Special events in Pantopia this time Poetry Battle. From each of the four cities involved a poet. First there is alternately reading and then improvised verse. There are thick, made fun of the other North Atlantic fraternal peoples, and finally crowned the evening's winner. This time the Icelander of the improvised ode to cod in us all
NORTH ATLANTIC MUNICIPAL MEETING
The annual meeting between the capital municipalities in the North Atlantic countries will be held in 3 weeks. The four responsible committee chairmen have arranged a meeting at Cafe Pantopia ahead to plan all the details.

INTERVIEW ABOUT CD RELEASE
Turid is going to give a concert in Nuuk and is looking forward to the event. But she is a bit uncertain if her new CD has reached the audience in Greenland. Therefore the interview with the journalist from Sermitsiaq at Cafe Pantopia is extremely welcome.